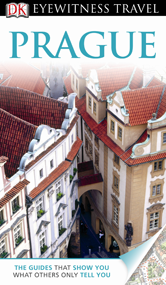 Eye Witness Travel Guide: Prague
Eye Witness Travel Guide: Prague
Editor/Author Turp, Craig and Wrangham, Wendy
Publication Year: 2012
Publisher: Dorling Kindersley Publishing, Inc.

Single-User Purchase Price: $21.00

Unlimited-User Purchase Price: $31.50
ISBN: 978-0-7566-8399-3
Category: Business, Finance & Economics - Tourism & Hospitality
Image Count: 595
Book Status: Available
Table of Contents
Few cities have as much to offer as Prague, so it can be difficult to decide how best to spend your time, but the Eyewitness Travel Guide helps you to get the most from your stay. This guide will introduce you to Prague by locating the city geographically, setting modern Prague in its historical context. Learn about the city's main attractions and sights. Discover other places around Prague with the day trips listed in the section Prague Area by Area. It is the carefully researched tips for hotels and restaurants, shops, markets, cafes, bars, entertainment and sporting events that separates this guide from the rest. Let the maps, photography and detailed illustration of the Eyewitness Travel Guide show you what others only tell you. This guide includes information on local customs, currency, medical services, and transportation.
Table of Contents
Introducing Prague
Four Great Days in Prague
Putting Prague on the Map
The History of Prague
Prague at a Glance
Prague through the Year
A River View of Prague
Prague Area by Area
Old Town
Jewish Quarter
Prague Castle and hradčany
Little Quarter
New Town
Further Afield
Day Trips
Four Guided Walks
Travellers' Needs
Where to Stay
Restaurants, Cafés and Pubs
Shopping in Prague
Entertainment in Prague
Survival Guide
Practical Information
Getting to Prague
Getting Around Prague
Acknowledgments